All boats are built as replicas of the boats believed to have been used at the time of Jesus and his disciples.
Currently we have seven boats with capacity ranging from 45 to 150 people on board per boat.
Introducing Our Boats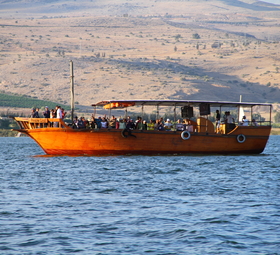 Promised Land
1996
Max Capacity: 55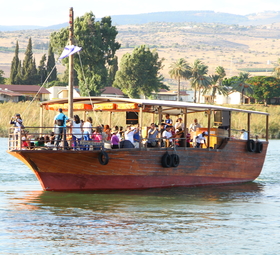 Matthew
1997
Max Capacity: 55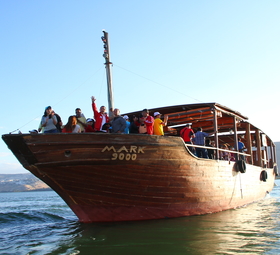 Mark
1998
Max Capacity: 120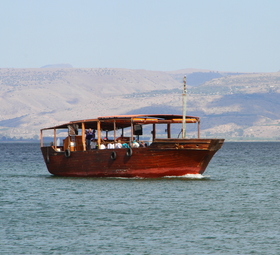 Paul
1998
Max Capacity: 45
Noah
2000
Max Capacity: 105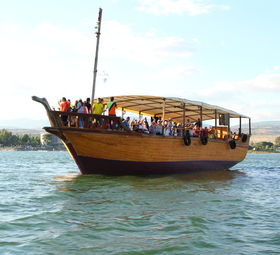 Shimon
2000
Max Capacity: 105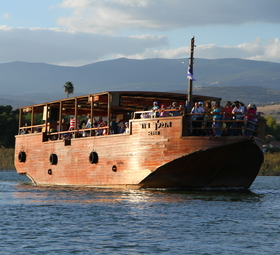 King David
2011
Max Capacity: 150
Building the Boats
The majority of boats were built in Egypt in order for them to be as authentic as possible to the ancient boats. After several months of work, the boats were transported to Israel where modern engines were installed.
Maintaining the Boats
Under strict supervision of the authorities, the boats are pulled out of the water every 12-18 months to ensure that the boat is safe, reliable and well-maintained. A dedicated maintenance crew, including professional carpenters with wooden-boat expertise, work on the boat to maintain the standard and safety. Only once the boats pass the authority inspection – is the boat returned to the water and to service.